We will help you tell the story of your brand and connect with customers through experiential means. We create a tailor-made solution, delivering on your brand objectives as well as giving your customer an unforgettable brand experience. An experienced team of hostesses, brand ambassadors and merchandisers are available to bring your brand to life and create an environment for your customers to truly engage with your product, whether through displays, demonstrations or tastings.

Our database holds over 10,000 engaged promoters, so you can be confident we are the experts in our field across in-store promotions, merchandising, mystery shoppers, brand ambassadors, food tastings, product demonstrations, trade exhibitions and car shows.

Alternatively, if you want to give your audience something truly unique, we can do that too. Just share your objectives and let us come up with a bespoke tailor-made brand activation strategy that ticks all of your boxes.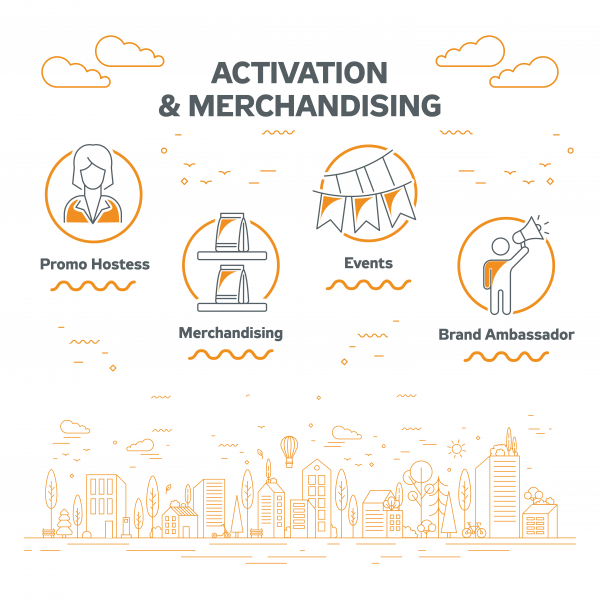 Contact
us
Have a question? Talk to us, we are happy to help.